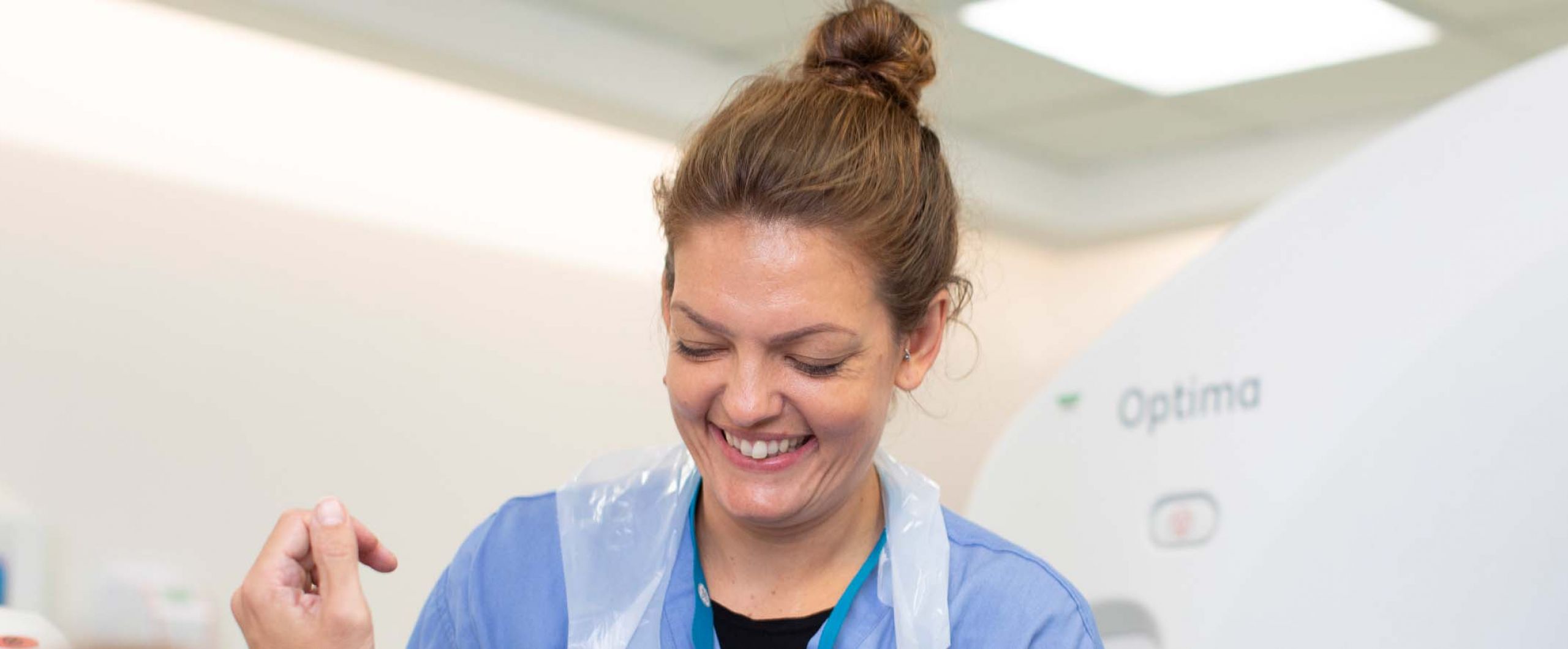 Clinical & Medical
Pharmacy Technician - Oncology - Bank
Pharmacy Technician - Oncology - Bank
Wimbledon, London | Pharmacy | Bank
Build a brighter future while you're helping us build a healthier nation. At Nuffield Health, our approach is to fully integrate medicines into a personalised pathway of patient care. That means you'll benefit from a way of working that allows you to do the best job you can. It's everything you need to grow your career. It starts with you.
As a Bank Pharmacy Technician at Nuffield Health Cancer Centre London, you'll be registered with the General Pharmaceutical Council and you'll have proven post-qualification experience. It's also important that you have excellent communication and people skills, as you'll be working closely with our patients and a variety of clinical staff.
As a Pharmacy Technician, you will:
Join our talented multidisciplinary team
Deliver high-quality clinical care and advice where it's needed
Offer services to our oncology departments
Be able to work accurately under pressure always paying attention to detail
As a Bank Worker, you'll be called on to provide cover during periods of sickness, holidays or increased workload. We'll give you a uniform and personal protective equipment. You won't be classified as an employee, so there'll be no fixed working pattern, or entitlement to guaranteed or continuous employment.
Nuffield Health Cancer Centre London
Nuffield Health Cancer Centre is one of the leading private hospitals in South-West London. We opened in 1983 and are located opposite Wimbledon Common. Our hospital is easily accessible from Central London and the surrounding areas.
For over 35 years, we have provided first-class independent healthcare for the local community.
Join Nuffield Health and create the future you want, today.
If you like what you see, why not start your application now? We consider applications as we receive them and reserve the right to close adverts early (for example, where we have received an unprecedented high volume of applications). So, it's a good idea to apply right away to ensure you're considered for this role.
It starts with you.
Location
Wimbledon - London
Contract type
Temporary
Reference
CCLBANKPHARMT0722
Apply
Rewards & Benefits
Helping you be and feel your best.

Annual Leave
25 days + Bank Holidays, increasing to 27 days after 5 years and to 30 days after 10 years of service.

Nuffield Health Healthcare Plan
Membership is free for employees and you can add partner and dependants at your own cost.

Financial Wellbeing
A range of employee benefits through a Financial Wellbeing provider – including affordable loans repaid through salary, access to your pay when you need it, simple savings, a government Help to Save scheme and money insights.

Cycle to Work Scheme
Save money, get fit and reduce your carbon footprint by taking advantage of this tax-efficient scheme to get a new bike.

Gym Membership
Free membership to any Nuffield Health gym, plus discounted memberships for family members.

Online GP
Discounted access to secure video and telephone GP consultations and a suite of healthcare management tools, provided by digital healthcare company Doctor Care Anywhere.

Emotional Wellbeing Support
Access to our Emotional Wellbeing services and discounted virtual, telephone, and face-to-face treatment.

Season Ticket Loan
Spread the cost of your annual travel ticket and save money with our interest-free Season Ticket Loan benefit.
Relevant Stories
Sharing memorable experiences.
Striving to improve patient care.
We asked Jill Groves, our Radiology Manager at Warwickshire Hospital about what made her pursue a career in Radiology and her highlights during her (19 years!) at Nuffield Health.
Championing each other's strengths.
Jodie has been with Nuffield Health for over 14 years! Read Jodie's journey to date and what she loves about life at Nuffield Health.
It starts with marching for Pride.
To mark LGBTQ+ History Month, and as part of the ongoing awareness activity of our Equity Forum, we asked Jay Morris, Learning and Development Specialist for Nursing at Nuffield Health and member of our Equity Forum, what LGBTQ+ History Month means to him and what we can do to support our LBGTQ+ friends and colleagues.
Keeping the faith
We spoke to Reedha, Samman and Raheela from our Leeds Hospital about what Ramadan means to them.
Helping people improve their lives
Want to know what life is like for a Senior Physiotherapist at Nuffield? From triaging injuries to assisting deadlifts, Tom Murray answers our Q&A.
Empowering people.
Megan is a Senior Physiotherapist at Nuffield Health. Find out more about what Megan enjoys most about working with us.
A big family.
Meet Hilary, Theatre Manager at our Guildford hospital. Find out more about her career story that started with us 22 years ago.
Making a difference, every day.
Danielle chose radiography because she wanted a job where she spent more time working with people than behind a desk. At Nuffield Health she's found colleagues who are as interested in people as she is.
Sharing memorable experiences
Charlotte came to us over 20 years ago looking for a career with more flexibility as she had a young family. So she joined our family and has never looked back. Read more about how we've grown together.
Support starts with teamwork
Charlotte's interest in a healthcare career started during her experience as a young patient. Inspired by her own nurses, she's worked in nursing and intensive care and is now a key part of the team at Nuffield Health's Bristol Hospital. Read Charlotte's story here.
Hints & Tips
Help with your application.
Once you've found the right role for you, you can apply online. All you need to do at this stage is submit your CV, a covering email, and a few personal details.
Our recruitment team screens all of the applications we receive. So, if they see that you've got the right sort of skills and experience needed for the role, your details will be passed on to the relevant hiring manager. Then, if you fit all the criteria at this stage, you'll be invited to take part in a video, telephone or face-to-face interview.
CV
Think about the skills and qualities asked for in the job description and show how you've applied those same skills and qualities in other roles. Focus on the things that will make us want to see more of you.
Covering email
Your CV will contain details about why you'd be a good fit for the role, but it's well worth adding a short, snappy paragraph pulling out the two or three most compelling reasons as to why you'd be perfect for the job in your covering email..
Video interview
The video interview lasts 15-20 minutes if you get to this stage. On the day, look the part, be aware of your surroundings and practice your answers to feel prepared. Most of all, relax and be yourself.
DBS Checks
Some of our roles require a DBS check and they are processed through the Disclosure and Barring Service (DBS) as part of the recruitment process. These checks are to assist employers in making safer recruitment decisions. However, a check is just one part of robust recruitment practice.
Pharmacy Technician - Oncology - Bank
Apply
Please ensure you upload an up-to-date CV and complete the below information