Improving behaviour, attitude and mindset.
As a wheelchair user, Ross Morrison doesn't fit the usual stereotype of a personal trainer (PT). But he's a Level 3 PT at Nuffield Health's fitness and wellbeing centre in Cheam, where he's worked for over four years. Ross broke his neck playing rugby aged 16. Instead of retreating from life, he went on to play international rugby for 15 years, representing Great Britain at the Athens, Beijing and London Paralympic Games.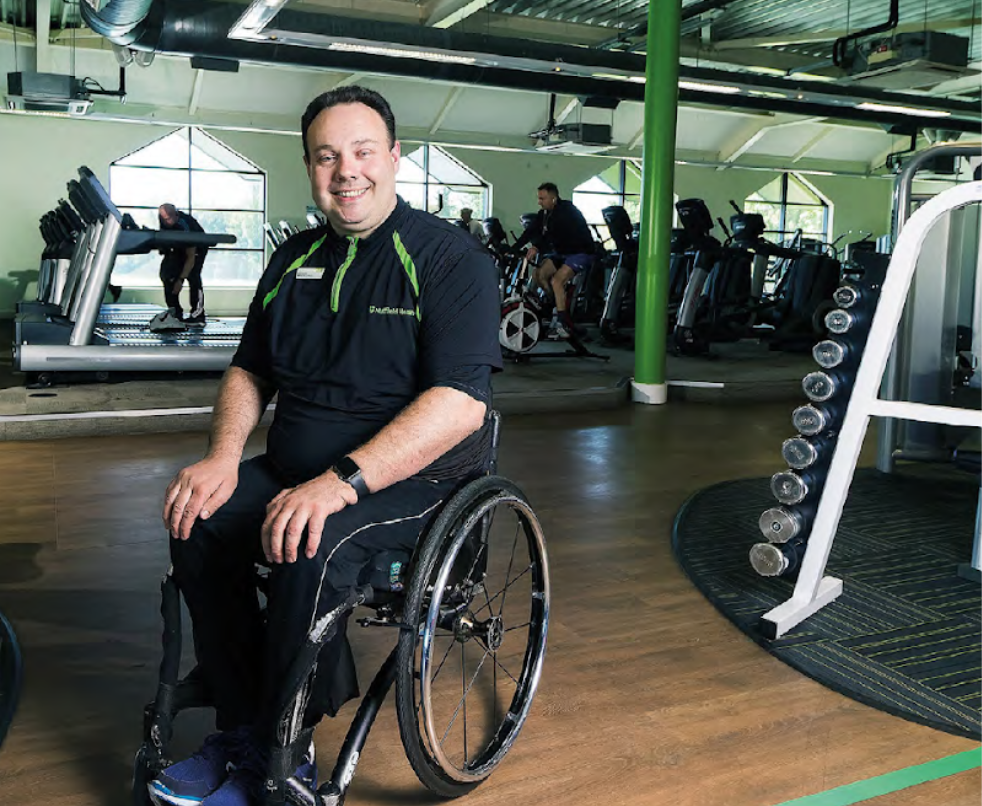 Ross Morrison, PT at Nuffield Health
In 2016, after retiring from competitive sport, he needed to think about what he wanted to do next. Instruct Ability trains people with disabilities to secure employment in the fitness and leisure sector. They introduced Ross to Nuffield Health, where he did his Level 3 PT training at our Head Office in Epsom and, after a 12-week placement in Cheam, he was offered a full- time role.
Four years on, he still feels a thrill when a client reaches their goal. "Exercise has a positive impact on people's lives," he says, recalling a female client who was due to have a hip operation. "Her surgeon told her to lose weight before surgery. I helped her change her body position and do exercises to build strength. Two months later, the operation was cancelled – she didn't need it."
As an active member of Nuffield Health's Equity Committee, he says a lot of great work is going on to improve behaviour, attitude and mindset. But there's one thing he would like the health and fitness sector to tackle on a wider level, and that's access. "Disabled people want to be independent. If they can't easily get into a building, or access the facilities, it's a barrier to stop them exercising," says Ross.